Buying a new PlayStation 5, no one thinks about possible malfunctions, but it is electronics, and it is inherent to break down. And given the modern development of technology, to subdue the hardware breakdowns of the boards themselves is almost impossible. And it is illegal – to replace some of the components, you need to re-flash the system. That's why it's important to buy PS5 in official stores – so you get a warranty and can take advantage of the technical support team and, if necessary, service centers. In this article, we'll tell you how to contact PlayStation support in different countries, answer popular questions and provide a summary table with contacts and links to support services.
General Block for Sony Support and Channels of Communication
First, visit Sony's official website. The support page will prompt you to search the knowledge base for a solution yourself – type a keyword, query, and error code into the input box and read the articles that popped up.
If no solution is found, you'll be offered the help of the PlayStation online chatbot below. But the feature set is limited to resetting your PlayStation Network password, helping with refunds and bills received, and how to link an account in PSN correctly, already told.
Next, you'll be prompted to select the type of problem: games, connection, store, account, subscriptions, and hardware malfunctions.
If you still have discs PS4, you can run them on PS5 – most games are backward compatible. You can transfer your progress from the previous generation console to the current one. The list of games that were not backward compatible originally included 10 titles, but over time three more have been optimized, so the information is subject to change.
Important! Malfunctions associated with reading the disk – you can fix them yourself. But if you hear the noise of the disk drive, it is better to contact the service center because its problem will become a complete console failure. Here, read more about dangerous and safe sounds from under the PS 5 case.
PS5 Registration in Repair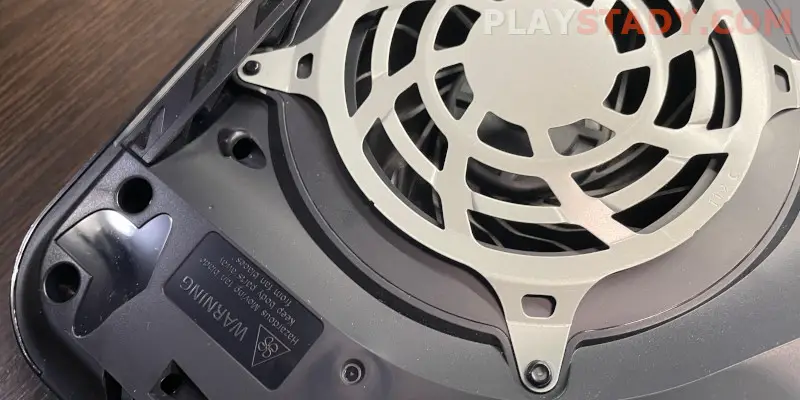 The next item is the button to register PS5 for repair. But not only is PS5 available but also contact if you need to subjugate:
DualSense and DualShock 4 controllers.
PlayStation 4 (different versions).
PlayStation VR.
We advise limiting cleaning from dust without removing the warranty seals if you have a warranty. This is enough to avoid overheating, and you do not risk anything.
If the warranty period is over, you can remove the side panels of the PS5 and inspect them for visible faults. Please pay particular attention to the fans and the drive, as they are the most common causes of malfunction and noise.
The DualSense controller is also easy to disassemble. If you have spilled liquid on the joystick body, disassemble and dry it, usually, it is enough.
The unpleasant thing is that the noise in the case, in most cases, is not a defect, and you should not count on the warranty. Sony has explicitly said that the noise is normal. Therefore, you should contact the service center because of the extraneous noise when the noise level increases. One method of eliminating the outside noise is to remove the disc from the drive. Then, the console can start reading it and checking whether you're watching a movie or leaving the console turned on to download an update.
Another malfunction you can fix yourself is turning the console on and off with the TV or without any reason or physical impact.
Internet Connection Problems
The next subsection of the help is for those who can not connect the PS5 to the Internet. We have already written how to connect the console to the network after a flight to the public Wi-Fi and what to do if you notice sluggishness with high-grade access to the Internet at home.
A software troubleshooting block has been placed at the end of the guide. Among the bugs considered: upgrade consoles PS5 and PS4 and instructions for logging in and settings in safe mode.
We recommend you study the manuals because the safe mode allows you to fix minor problems. But some items, like resetting the console to factory settings, are presented in different variants. One of the settings deletes all data. The other reset the system settings to defaults without changing the user data.
Official PlayStation Support Contacts
We have compiled the data for different countries into a water table for easy reference. If your country is not on the table, visit this website, there are phone numbers of some countries where Sony consoles are officially sold.
Sony's official forum is where users can ask questions and discuss problems.
For some countries in the Middle East, Asia, and Africa, there is no single support service – special affiliate companies like PlayStation Asia do it, so there is a link to the contact form in the table. For some countries, there is no support as such – you can contact a Sony affiliate, but that's different. They deal with all brand products and are unlikely to be able to help. We recommend writing to the PSN chat or social media support – the Sony page is available in many countries.
FAQ
In this section, we will analyze the main points and questions that users face when contacting the technical support of PS5. And also tell you what Sony specialists won't tell you – how to choose a 4K TV for the console.
What to Do if Chat Doesn't Work?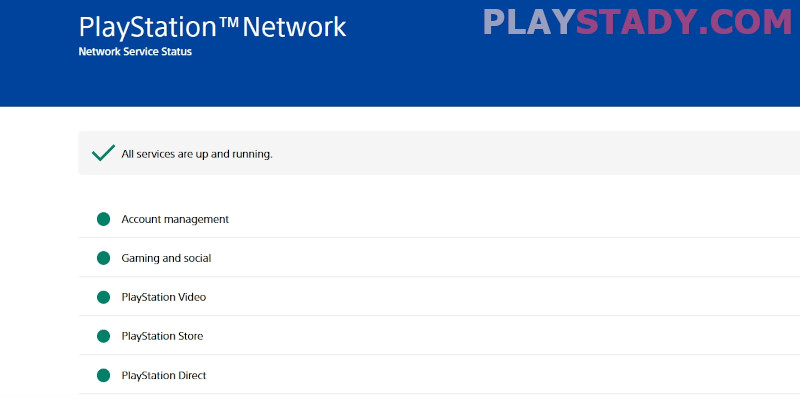 Wait. You can check if Sony's servers are working. If they are not – wait for the end of work and try again. Usually, online support chat is available 24 hours a day, but your left message will be displayed on the page if the chat is inactive.
How Long Should I Wait for a Response From Support?
Everything is individual and may depend on the load on the operators, as well as the nature of the problem. For example, operators usually get in touch quickly, up to 20 minutes, and help solve problems online. However, if the problem is serious and the service must collect additional data, or you have sent an email to support, we recommend counting on terms of consideration in 24-48 hours. But the turnaround time may be higher or lower.
If your problem is serious and you cannot wait, take the advice from Reddit – call the operator. Letters take much longer to process.
Sony Support Hours
Your request will probably still be handled, but it's best to contact you during business hours.
PlayStation online chat support hours:
Monday-Friday: 10 a.m. – 9 p.m;
Saturday: 10:00 a.m. – 7:00 p.m;
Sunday: off.
Contact by phone:
Monday-Friday: 10 a.m. – 9 p.m.
Time is in the standard Pacific Time Zone.
How Do I Access Playstation Live Chat?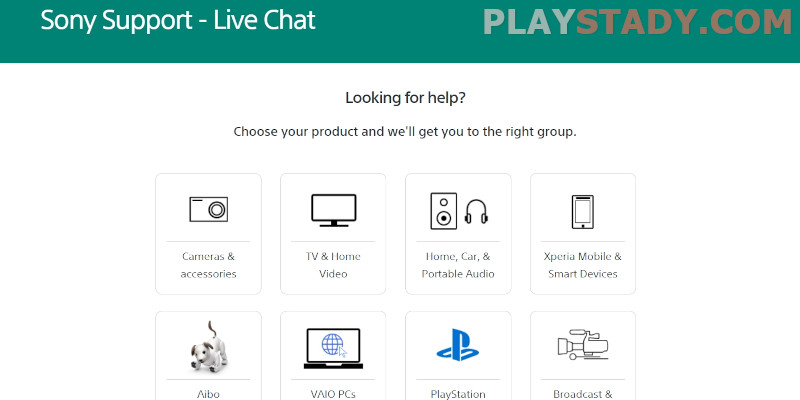 To access live chat, you must be logged in to the system. Then, click on the tabs "Help" → "Live Chat" or enter a query in the search box.
Important! After sending a message you must be active (be online on the page) for a couple of minutes.
Is the Customer Service Desk Open on Weekends?
No, but the system will register your request by phone, and they will call you back during working hours.
Is There a Real Person Answering the Chat/Email?
Yes. Read about all the ways to contact Sony Technical Support above.
Does Sony Have a Support Bot?
Yes, there is a PlayStation support bot. It helps with simple tasks like resetting your password.
How to Send a Letter to Sony for Legal Matters?
Write a letter detailing your problem, including all the information you need to identify yourself. We recommend that you send it by registered mail – you will receive a confirmation of receipt and have peace of mind.
The address to send by line:
Sony Interactive Entertainment LLC
2207 Bridgepointe Parkway
San Mateo, CA 94404
United States of America
Here are the requirements for writing an official letter.
How Do I Get in Touch With a Real Person Quickly?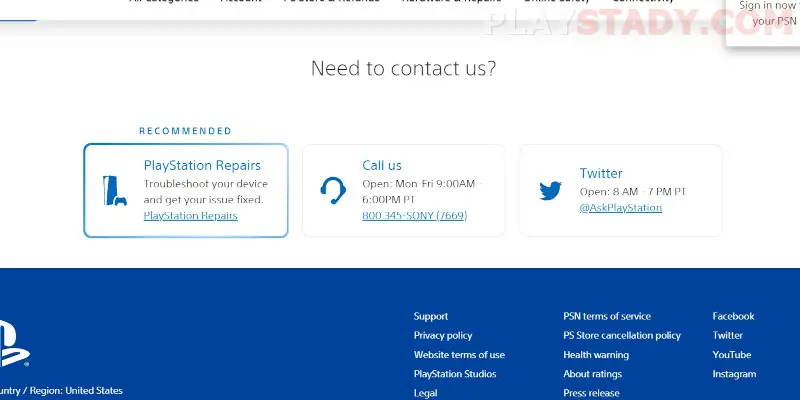 Write in online chat. Or call – phone numbers are listed up in the summary table.
Where Is the PlayStation Support Center Located?
It's hard to answer since the centers are located in different countries and regions. However, if you're interested in the main office address:
1 Chome-7-1 Konan, Minato City, Tokyo 108-0075, Japan. Position on map. You can find the addresses of the service centers by country here.
What Is a PlayStation Support ID?
Where can I find the Support ID? It's a question PlayStation owners often ask after spending hours searching for it and creating a post on Reddit out of frustration. The Support staff needs this number to find your console data quickly – it's all made up of numbers.
If you can't access your account because you forgot your password, your console was stolen, your mail was hacked, or you changed your phone with an active 2-factor authorization, go to the recovery page and reset your password. Then, you will be able to access your Support ID.
For a visual illustration, we advise watching the video instruction on where to look for the number.
Does Social Media Support Exist?
Yes, you can contact Sony Customer Support through popular social networking sites:
Any Support Available on Mobile App?
Yes, it is available. To start a correspondence with a company representative, you need to say the application from the official website or Markets for Android and iOS.
When Should I Contact the Support Service?
Several issues must be resolved together with the operators:
Malfunctions in the PS5 hardware/network functions;
Purchased games and applications are missing from your library; you want to cancel a paid pre-order;
You still have prepaid cards (activation codes), but they have expired;
You have lost access to your account or want to delete it.
Contacting the operators about refunds for games or auto subscription to PS Plus, which you do not need, you can, but almost 100% that they will not be able to do anything.
And here is a list of issues on which you should not bother the PSN service:
Change of country, PSN ID;
Requests to transfer games and money between accounts.
You can ask any questions, but the probability that you will get help depends directly on what category your request belongs to.
What Do I Need to Contact Support?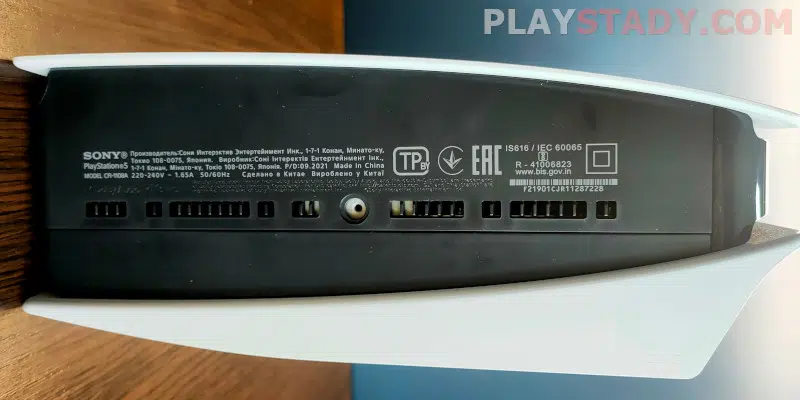 To contact support, you will need to tell them your console's serial number, and they may also ask for the model, revision, and Support ID. You must also prepare an email address and a PSN (nickname). The DualSense controller also has a serial number found on the back of the case. By the way, you can leave it on charge overnight – the controller will not overcharge and will not cause a malfunction. Provided you use an official Sony docking station.
The operator may ask for the date of birth and name if the malfunction is network-related. This is normal and necessary to identify the owner of the mail, which is tied to the PSN.
Does Support Only Help With Consoles?
No. The service helps troubleshoot issues with the company's products, including DualSense, DualShock 4, and PlayStation VR. You're unlikely to get help fixing your controller's input lag, but they can advise you on the right manual or refer you to a service center in case of serious malfunctions. If you have any questions about transactions or purchases in the PSN store, feel free to ask questions – there is a special section for this.
Final Section
This article has looked at the best ways to contact PlayStation Support. You can contact them anytime, even outside working hours – your request will be reviewed later. The best way to solve problems is to call an operator on weekdays. If you're not in a hurry, send a message on social networks or by email.
We recommend you prepare your personal information and information about the set-top box. It will allow the operator to work more efficiently. We hope that this article and the Sony staff's help will help you solve problems and continue to enjoy your favorite games in 4K 120 FPS!