PlayStation 5 has enough powerful hardware to show players all the beauty of modern technology in advanced non-acting titles. But when it comes to online projects, especially multiplayer shooters, users do not care as much about the beauty of the graphics as winning and increasing. Not everyone wants to spend time on training skills and reactions, so cheats have become a popular solution for those who wish to gain an advantage. In this article, we will try to tell in as much detail as possible for essential purposes about how to get Aimbot on PS5, what it is, and how it works in different games.
Disclaimer! We do not advise the use of cheats or other third-party programs to gain superiority – it is not fair and leads to the blocking of PSN accounts. We don't recommend doing this! The article is for informational purposes only, to familiarize our audience with a widespread problem.
Which Cheats Are Available on PS5?
Is it possible to get Aimbot on PS5? Yes, and in terms of action, they are absolutely the same as on all other platforms, namely:
Aimbots – programs that help with aiming;
Wallhacks – programs that help to see through walls, distinguish the models of their own and other people's characters from a distance, see the direction of their gaze and type of weapon;
God Modes – often found in single-player games. In this mode, the player becomes immortal, or his health is restored with such a speed that nothing in the game can kill him;
Hacks for money and things – created specifically for single-player games but also applied to unofficial servers. A striking example – is a series of GTA, where the cheats entered directly through the console developer to get the money, cars, and weapons.
And many other cheats designed for specific purposes and games like Apex Legends, Call of Duty: Warzone, and Fortnite.
In this article, we will dwell on Aimbots and Wallhacks – these are the most popular cheats for online games. However, at the same time, "The community does not too condemn God Mode" and hacking for money because it affects the gameplay of a particular user.
3 Types of Hacks for PlayStation Games
Developers of online games are against cheats, creating their anti-cheats system or using third-party solutions. Users need first to deceive the developer, and after that, the other players.
There are three ways to break the game:
Using software. Quite a common way, especially on PC. It is necessary to install some program or replace the data in the game code. Then you get an advantage: no recoil increased carry weight, infinite health, and endurance. But herein lies the great danger. We are not talking about official sanctions and blocking – people who use PS5 hacks understand what they do and what it threatens. We are talking about malware because it is often through this method that attackers spread viruses, trojans, and mining programs. But on PS5, this method is not particularly relevant – the console has a check to sign (license) the code. Third-party software has no such signature, and the console will not execute such code. This is because console manufacturers use closed software code – so the system requires a licensed program, and modders bypass consoles;
Package editing. The principle of work is quite complicated. It implies the substitution of the data sent to the game server;
Hardware modifications of devices. The most popular and safest option for cheaters on PS5. Allows bypassing the signature verification and is difficult to track (almost unrealistic) for developers.
System cheats of any complexity can be detected – new games with advanced graphics in 4K and raytracing, and old well-known online projects, can check the integrity of the files, and if there are changes, block the user.
How to Protect Yourself From the Use of Cheats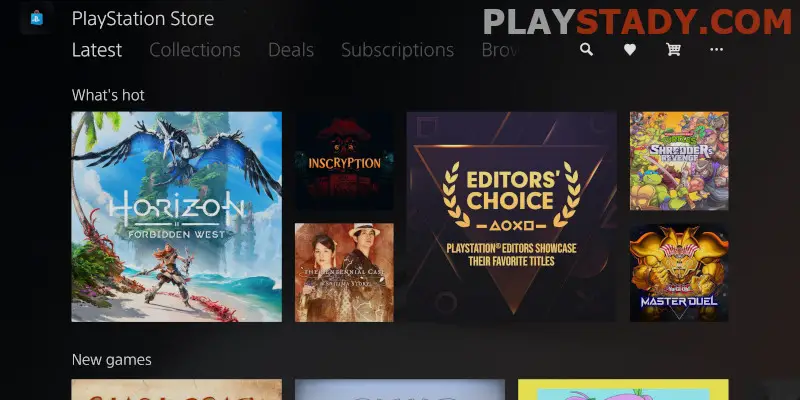 The rules are simple and similar to the usual Internet hygiene. The best option is not to download third-party software, but if you dare, here is a list of tips:
It is important to understand that cheats usually require administrator rights (root-right) access. If it is an official application, then it's okay. In other cases, it should be a source that you trust;
Please pay attention not to the visual appearance of the file or its name but to the extension. Do not install related files if you do not put them on the download yourself – at best. These may be advertising plugins and applications;
Check the reputation of sites using popular services, but remember that user comments are not always real and objective. They may be paid bots;
You can check on Trustpilot, Sitejabber, Scamadviser, Reviews IO. But remember – on the Internet, as in life, there are many scammers, and the key safety factor is your trust in the resource or seller. So it's important to be careful, just like when you check your console for authenticity by hand or in a store using the serial number.
Aimbot on PS5
There are many cheaters in cheat trade, and most common one is selling flashcards that allow you to get Aimbot. But PS5 does not allow to run of unsigned code, which means that flash drives will not work.
Of the real ways – modified by craftsmen controllers. We have already written that the DualSense is easy to disassemble, but here's more – it is almost impossible to check the presence of such a reader. So yes, and many manufacturers do not consider this undoubtedly dishonest way, cheating.
So what? If you use cheats on the PS5, the hardware. Joysticks give an advantage through executable commands – macros, which act faster than a person and allow for leveling the recoil and accurately hitting the head. Today they are actively being developed and refined, allowing you to shoot, for example, every third round in the head so that the opponents do not even think to suspect the owner of the hack in foul play.
About batch editing – possible, but very expensive. You need powerful equipment, PCs that will intercept and edit the data sent "on the fly". In the case of a hacked controller, the solution will cost you hundreds of dollars. This one will cost thousands.
Full-fledged Aimbots are complex programs, including searching for enemies, aiming, hitting the target, and other functions invisible to the user. By the way, if you clean the PS5 from dust in time, it will also work quietly and unnoticeable, thanks to the side panels can be easily removed.
How to Get?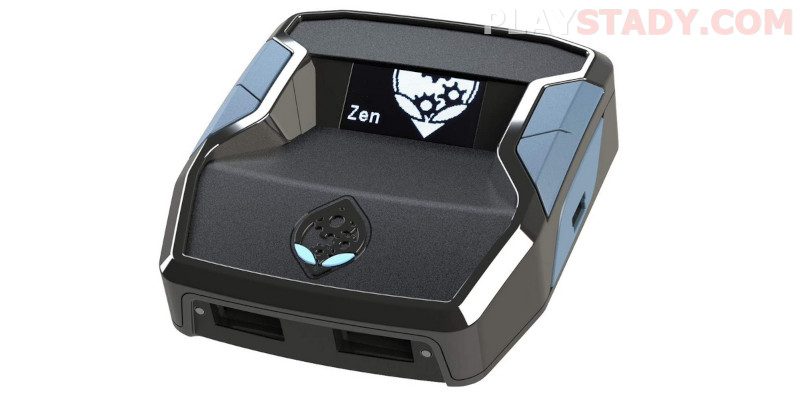 The best option for hacks on the PlayStation 5 is a modified controller. Let's look at popular options.
Aim Assist PS5 controller is a good option that works in Call of Duty: Warzone and Fortnite. In competitive shooters for consoles, the developers themselves create a kind of analog of the assistant – aiming at the gamepad is not convenient, and the help function is needed. As a result, aim Assist will shoot even more accurately and head-on from all angles. Unfortunately, this is because of the disadvantages – it isn't easy to buy a controller.
Cronus Zen Aimbot is easier to find on popular sites. It is called the best Aimbot for PS5, and deservedly so. How does Cronus Zen work? Just press the sticks. The longer you hold it, the more intense it will work. Let go – the action has passed. But there is a disadvantage – you still need a reaction. You can not aim but must press before the opponent, not using Cronus Zen.
Also, Cronus was a development of the previous CronusMAX model and supported different consoles (and previous CronusMAX scripts, there is backward compatibility). So if you played the game on PS4, you can transfer your saves to the new PS5 and continue using the Aimbot PS5 controller. And if copying is slow – read how to fix it yourself.
Cronus Zen cannot be found on PlayStation Network. However, it's available with wired and wireless controllers and works with all games, including Fortnite, that have backward compatibility with the PS4. And another big plus is the price to under $100 and the prevalence – look for it on Amazon, eBay, or the official site.
Gamers with experience may recall the formerly popular Gameshark, a company that releases hacks for various platforms. But that's in the past – you can dream about which projects you'd like to see Gameshark hacked on the PS5, but that's not going to happen – the last Sony console to have hacks released on is the PlayStation 2.
Wallhack on PS5
Wallhack is also known as ESP, Visual Assistance Cheat, or Extrasensory Perception. Usually, the classic Wallhack (see-through walls) is rarely used. Instead, the ability to see the enemy's weapons and health, useful items, and key points in the game is added.
The principle of Wallhack in any game is the same – data about other players is received on your device and stored there to ensure there are no delays in competitive team projects. Hack pulls this information and uses it, visually highlighting enemies and useful objects in frames or creating color overlays. In addition, options are available to display the position of things of interest on the map – these are called radar hacks.
How to Get?
Wallhack is rare on the PS5 and can be said does not exist on consoles separately, but it occurs in a bundle, as a fragment of Aimbot. Usually, players complain about it, but they have a high ping or input lag of the controllers. However, sometimes it can work suspiciously in the aiming aid, or the enemy acted on information from a comrade.
Video
In this article, we have tried to talk in detail about cheats for PlayStation 5, the methods of their action, and their varieties. The hacks' programs can differ: from harmless for single games to threatening account bans Aimbots. Cheaters use a variety of third-party programs on PlayStation 5 but remember that it's not fair. Against the system's rules (both software and hardware solutions), in addition to the ban and angry statements of opponents in the game, you also risk harming the console – with cheats often spreading viruses. So now you know more about cheaters and frauds on the PS5. Hopefully, you will use this knowledge to benefit honest gaming!