PlayStation consoles are not the first year, and many gamers have managed to change several generations of consoles of the famous brand. Keeping outdated hardware in today's fast-paced world makes no sense, and that's why people are starting to wonder do PS3 games work on PS5 consoles. Sony realized long ago that a backward compatibility is an important option for the community, and most projects get the opportunity to improve for the next generation. Questions arise with titles for platforms with two or more generations between them. In such cases, developers often do not consider it necessary to spend money on optimization and work with compatibility. This article will tell you how to update PS3 games to PS5, whether it is possible, what bugs and errors can occur, and how to fix them.
Is There Backward Compatibility on PS5?
Yes. We've already talked about how to use PS5 discs backward compatible on PS4. You don't need to download updates or buy a new game – properly insert the disc into the drive and start playing. But Sony has another popular feature – upgrading an old version of a game to a new one. Many successful titles of past generations are released on the new console, with support for 4K, HDR on PS5, and ray tracing. Old versions do not have these features, so they must be improved if you want to play a new game version. Today many of the games can be improved for free if you have a special edition or with a small surcharge, which is the difference between the price of the version for PS5 and PS4.
Why Do You Need PS3 Backward Compatibility on PS5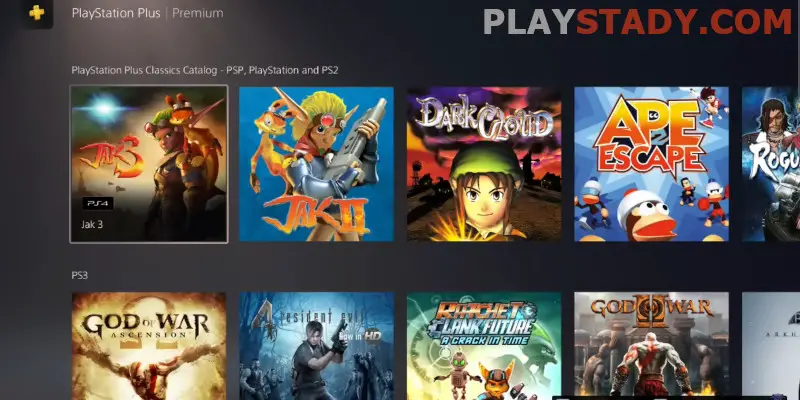 The PS5 is far from the brand's first console for many Sony console fans. And that means there are still discs for consoles of older generations. If few people usually decide to keep the old models of consoles because of the need to allocate space for an obsolete platform, the collection of titles usually remains. And that's why the presence of backward compatibility allows gamers to easily part with outdated versions of consoles, buy a new one and continue to play their favorite projects.
In addition, the platform PS 3 is famous for its impressive list of hits. They include such masterpieces released exclusively for Sony consoles as:
The Last of US;
Yakuza 5;
Uncharted 3: Drake's Deception;
Gran Turismo 6;
God of War III;
Shadow of the Colossus;
Metal Gear Solid 4: Guns of the Patriots;
Demon's Souls;
Uncharted 2: Among Thieves;
But there are timeless classics in the form of cross-platform hits such as Red Dead Redemption and GTA 5. They have not lost relevance and will remain on this platform's list of classic games.
Is There Support for Games From Older Consoles?
With PS3, we got it, but what about PS5 backward compatibility with PS1 and PS2? In early 2022 Sony started teasing the innovation, which, according to the company's polls, was awaited by many gamers, namely, the ability to play old classic games on PS5. Today this feature has been implemented, but it is only available to PS Plus Premium subscribers. The library does not include all retro games, but many games from PS1 and PS2 are already available, with good optimization and optimized image.
Important: Depending on the country, the name of the subscription may vary. If it differs from "PS Plus Premium", it means that in the region, issuing a subscription is impossible (cloud streaming is prohibited). Therefore you can not play retro titles.
How to Play PS3 Games on PS5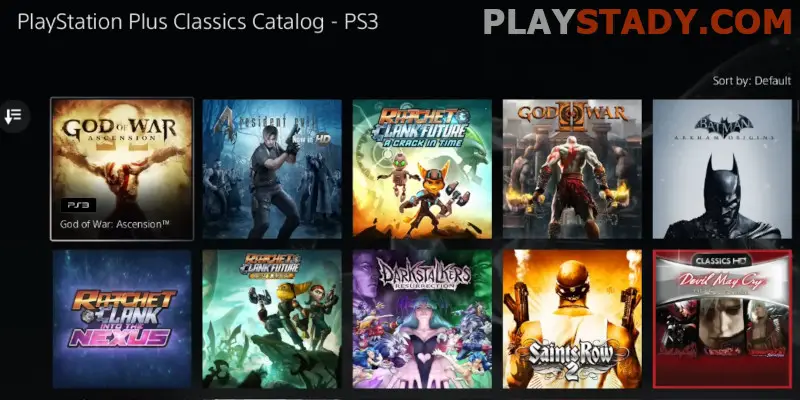 We have already figured out if you can play PS3 games on PS5, and now we will tell you how to do it. In the summer of 2022, the media began to write articles about Sony's new patent. It includes new methods of recycling obsolete code for new platforms and allows you to configure seamless interaction controllers DualShock, PlayStation Mouse, PS Move, EyeToy, handheld PSP Go, and Sony Media Remote service. An important clarification – all devices except the PS Move are no longer in production. The latter is used for PS VR. The company will likely continue to develop full backward compatibility between different console versions and create a full-fledged emulator that works in real-time and does not require a high-speed Internet connection. The details of the patent document can be found here.
So, playing PS3 titles on PS5 requires a subscription to PS Plus Premium – if you do not have the right region, the network has methods for creating an account for another country and binding their payment information.
The second nuance – you still can not install the game to your drive. For many, this option is good because it saves SSD space. But this method, based on streaming through a cloud service image to the screen, significantly increases the requirements for the Internet speed of the gamer. Technically, the procedure is not much different from Remote Play – you launch the game on PS5 and broadcast it to any supported device, but the broadcast is from Sony servers.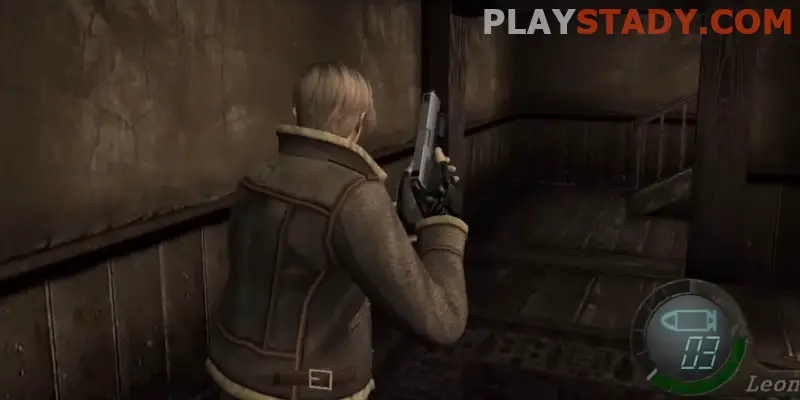 In the case of PS1 and PS2 games, there are other rules – they can be downloaded to the console. This restriction concerns only PS3 titles. But given the patent and the desire to make a full-fledged emulator, it is possible that in the future, this inconvenience will be eliminated. This is probably due to the complex architecture of PS3, which is resource-intensive to emulate in real-time.
Can I Buy a PS3 Game From Sony PS5 Digital Store?
No, and it's not necessary now – it can't be run directly on the PS5 console. It would help if you had a current PS Plus Premium subscription to play the game.
Can I Play Any PS3 Game With PS Now and a PS Plus Premium?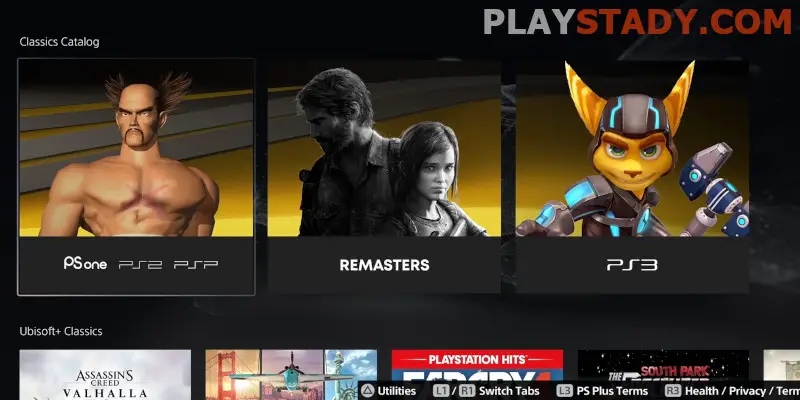 No. Only those available on the list. As of today, in addition to those described above, these are popular titles:
Journey;
BioShock;
Batman: Arkham City;
Metal Gear Solid 4: Guns of the Patriots;
The Elder Scrolls IV: Oblivion.
And many others, but advised to check the availability of the desired game in the service before paying a subscription.
I Have a PS3 Disc – Will the PS5 Recognize It?
No. The console can read discs for previous generations' consoles, but this applies only to PS4. In the case of the PS3 disc, the console will give an error – PS5 can't read obsolete discs.
Popular Errors When Launching Games
We have already told you what to do if the application freezes or a lock icon appears near it. Now, let's analyze the main points when the game from PS 3 doesn't start.
The first error and the most common. For the game, you need high-speed Internet because it runs in streaming mode, so:
Check the Internet speed, although sometimes the system can be laggy even with a fast network connection;
Sit closer to the router, and it increases signal power;
Use a wired network connection;
Check – maybe the console is downloading a new update or game in the background. Stop downloading for the duration of the game. By the way, for safety and to reduce the risk of overheating, it is recommended not to use the console for productive games for more than 4-5 hours;
Overheating can also cause problems with the game. Feel the case – if it is hot, be sure to remove the protective cover, properly position the console and turn it off, letting it cool for about an hour;
Another reason – is the inaccessibility of Sony's servers. Check yourself if the PlayStation Now service is available in your area. If it is not available, in this case, you can not do anything – wait for the end of technical work;
If the problems are observed with a particular title, it is unlikely, but the issue may be resolved with the next patch. We recommend in such cases to contact the technical support of Sony. Prepare the information right away: console serial number and revision. It will help the company's staff quickly determine the possible malfunction causes. We recommend calling technical support on weekdays. It's the best way to get a qualified help from a real person rather than correspond with a bot.
Video Guide
In the article, we figured out what initially seemed impossible at the start of PS5 console sales. Today's launch of PS1, PS2, and PS3 games on the fifth-generation console is already a reality. Yes, the library still lacks many famous titles, and full backward compatibility support is received only on the PS4. Still, Sony has decided to develop this area and allow gamers to watch the streams on Twitch directly from the PS5 console. Unfortunately, surveys show gamers are waiting for a built-in emulator because not everyone has high-speed Internet.
So we have to wait, but in the meantime, to play, you need a stable Internet connection and a subscription to PS Plus Premium without purchasing PS3 games. However, the method works, and most failures occur precisely because of the network. We recommend you read the list of supported applications in broadcast mode and switch to a new, high-speed tariff from your provider.